THE MEYER SOUND DESIGN STUDIO
We are thrilled to present the Meyer Sound Design Studio. The Meyer Sound Design Studio incorporates a standard 5.1 control room, an isolation booth, a separate offline sound design/edit suite, and a large studio and technology space with a pipe grid. All the rooms are interlinked with the latest in digital media technology.
The studio is named in honor of John and Helen Meyer of Meyer Sound Laboratories, Inc. Meyer Sound is a generous supporter of the UCI Sound Design Program, a supporter of sound education worldwide, and an industry leader in sound technology and loudspeaker design. The studio is exclusively equipped with Meyer Studio Series and Ultra Series loudspeakers, as well as DMitri and Galileo processing. The Meyer Sound Design Studio was designed from the ground up to support and allow UCI Sound Designers to push their creative boundaries with the highest level of sound technology.
All Sound Design grad students have 24/7 access to this space when not used for class activities.
For more about Meyer Sound Laboratories please visit http://www.meyersound.com
---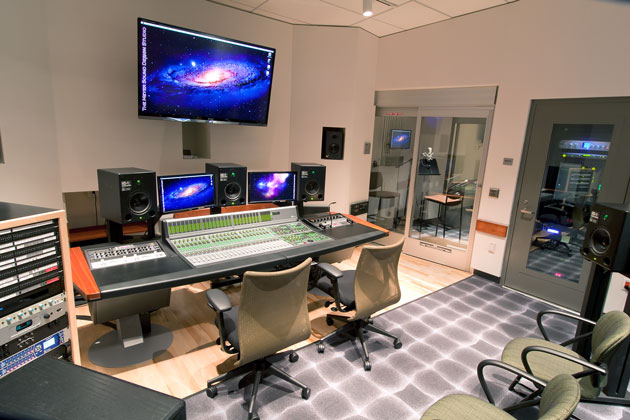 MSDS CONTROL ROOM (larger image)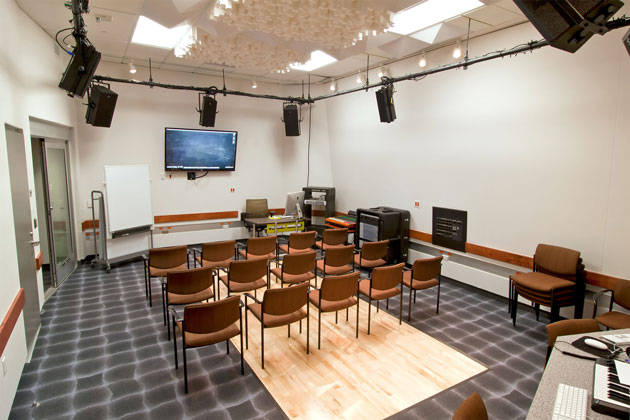 MSDS STUDIO/LAB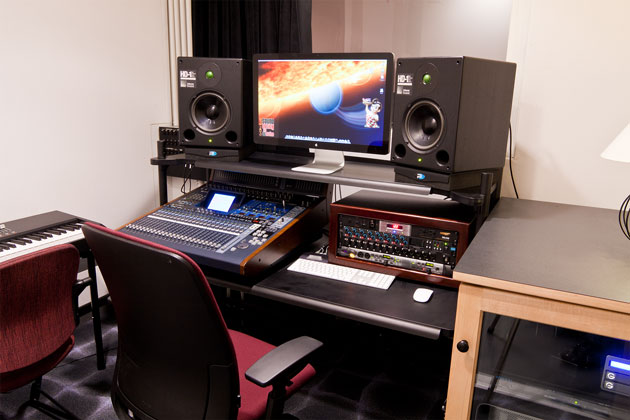 MSDS EDIT SUITE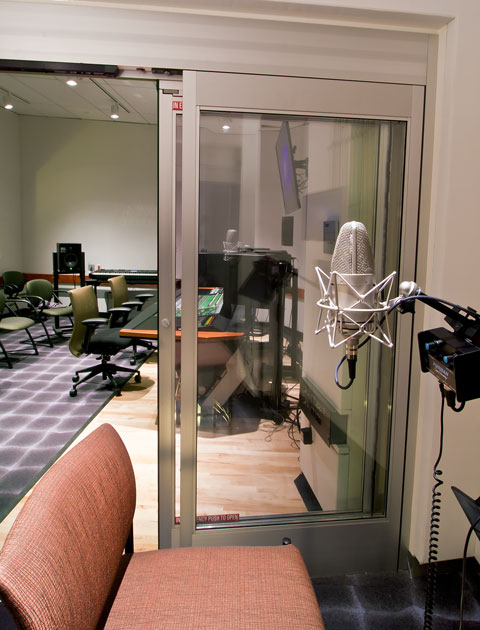 MSDS VOCAL BOOTH