THE PRODUCTION SOUND SHOPS
These two rooms are the main storage, staging and repair shop for both the Sound Design Program and the entire School of the Arts. It's located in the new Center for Contemporary Arts, which also houses the Meyer Sound Design Studio. All sound grads have 24/7 access to the shop. For some reason, our shops are named after birds: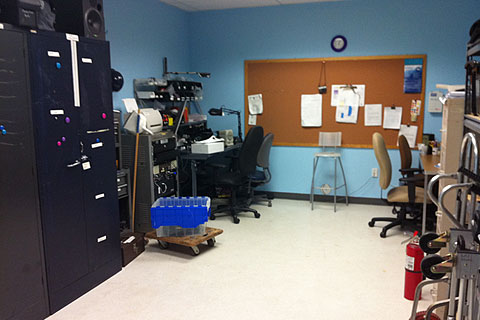 The SWIFT - Sound Workshop for Integrated Fine Arts Technology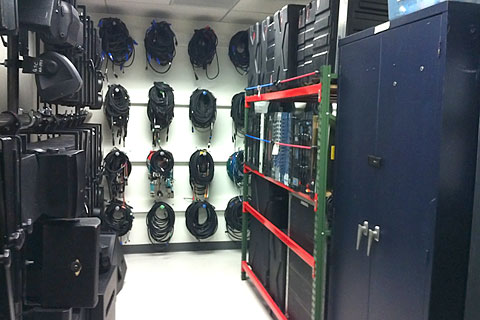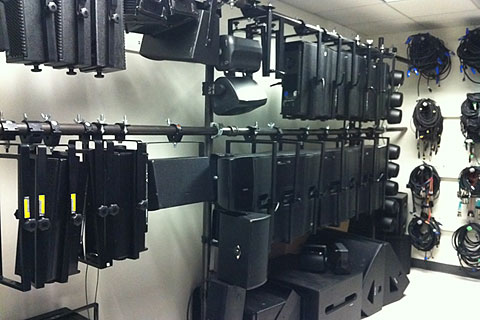 The SWAN - Sound Workshop Annex
DESIGNLAND
This is the home for all of the Design graduate students - across four disciplines. Every grad student gets their own workspace in this collaborative and shared environment. DesignLand also has a conference table and a 60" display. The center of the space houses the Stephen and Callista Hendrickson Design Collection - a library of over 1000 design titles graciously donated to us.
There are 9 computers (8 PC and 1 iMac) - each fully equipped with CAD and imaging programs. There are also 3 iMacs dedicated to the sound program - each equipped with ProTools as well as Sibelius, Office, Vectorworks and Photoshop. The output room features widebed printers, plotters, copiers, and a laser cutter.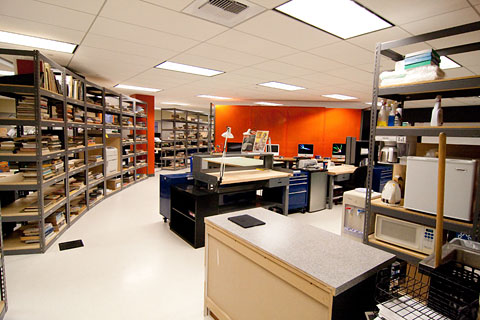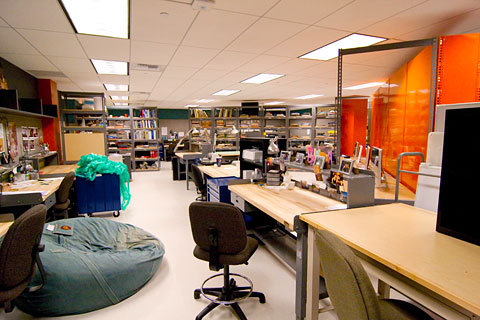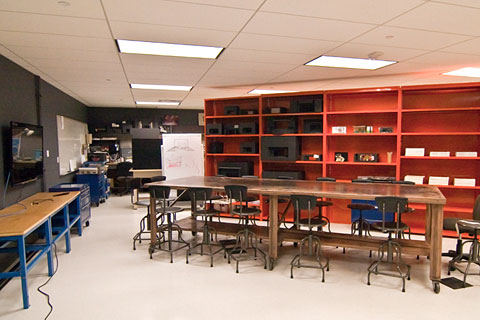 THE CLOSETS
Some of the miscellaneous storage rooms.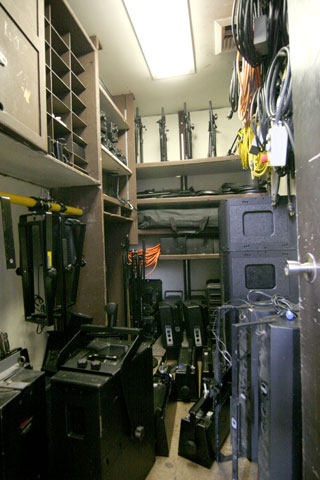 The Claire Trevor Theatre cable room.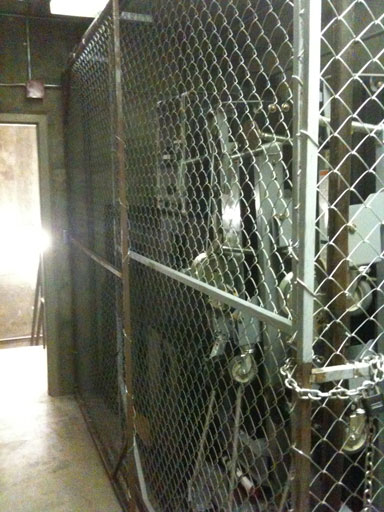 The Claire Trevor Theatre speaker cage.
The Claire Trevor Theatre catwalk speaker storage.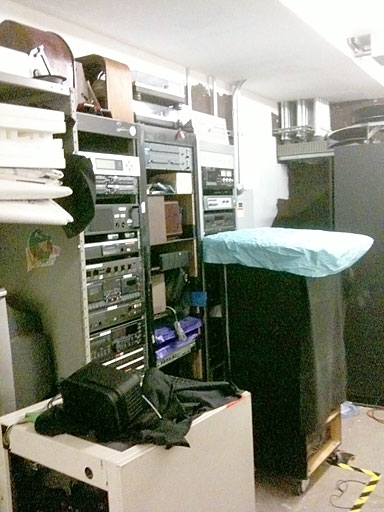 The Hall of Shame (equipment graveyard). We're a state school and cannot toss out anything.
THE OLD GRAD SOUND DESIGN OFFICE / FORMER DESIGNLAND
This is the old and soon-to-be-gone office for the Sound Design graduate students.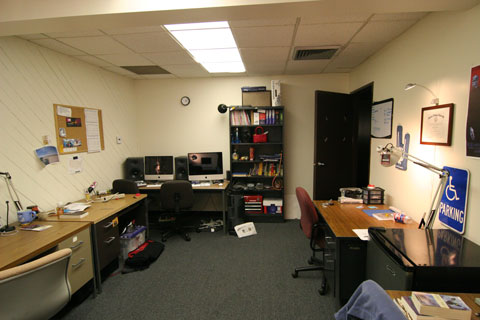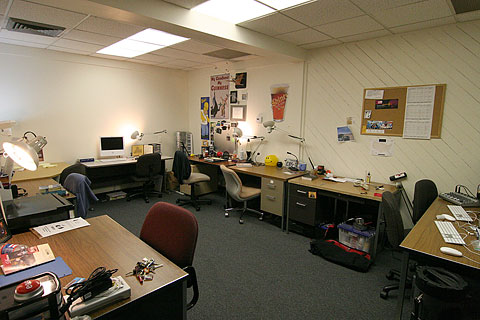 The office is located inside a much larger space called the old DesignLand. These spaces are all housed in a double-wide trailer. We're happy to see it go away soon.